Arzu is a hidden gem released earlier this year that I really enjoyed and believe deserves more love. It takes place in 1990s India and NYC and centers an Indian newspaper mogul heiress who sets out to make a name for herself in a male-dominated industry. It's about self-discovery, pursuing passions, friendships, independence and liberation in various forms, growth and love.
Contemporary Fiction
January 25, 2021 from Hachette India
'It became the summer that Arzu gained and lost everything that girlhood had set her up for.'




It is 1991, and India's economy is opening up to foreign investment for the very first time. For wealthy business families across the country, however, it is a move fraught with uncertainty. In Bombay, Arzu, the pampered daughter of a newspaper mogul, finds the situation particularly tense. Her one concern is to score a proposal from her millionaire boyfriend before the country's celebrated liberalization sours his mood any further.




Then, an innocent gesture on her part causes all her plans to go awry, and Arzu escapes to New York City with her snobby aunt Parul on the pretext of attending finishing school. While Parul Bua's one-point agenda is to fix her up with a suitable match, Arzu, reveling in the heady independence that New York offers, finds herself poised on the brink of an idea that could change the nature of an entire industry back home.




Now, even as Arzu negotiates catty debutante ball drama and evades the charms of her father's smug protégé, she must prove her worth to investors so as to silence her critics. The question remains, can someone who has always played second fiddle to the men in her life discover how to become the heroine of her own story?
Setting / Places
Mumbai (formerly Bombay), India
New York City, NY, U.S.
Reasons to Read Arzu
✎ The MCs name and its meaning.
Arzu is an Urdu name meaning "hope" and "love."
I love the meaning of the MC's name and how perfect of a fit it is to the character and her story. Which brings me to the next point:
✎ Indian heroines from India front and center
of the narrative, written by Mumbai-based author herself, Riva Razdan, granddaughter of Indian film maker Devendra Goel. Riva is also a screenwriter for Anil Kapoor Films. Storytelling is in the family blood. How cool is that!?
✎ The story takes place in 1990s India and NYC -- the year 1991 to be exact. It sheds light to India's economic liberalization at the time and how the rich get richer which affects the class differences and overall economy going on in India to this day. There was nuanced discussions from an Indian's perspective, which is incredibly important.
✎ Arzu is an heiress, a daughter of a newspaper mogul in India who goes to the States in New York after an innocent mishap and breakup in pursuit of making a name for herself as a journalist as she navigates living in a new country, self-discovery, healing, new friendships and love, asserting her independence, following her dreams and trying to succeed in a male-dominated business. It's also worth mentioning the way she led her aunt to believe she was coming with her to New York on the pretense to "find love" there but she secretly went to pursue journalism, paving her own way. And then also ends up finding love along the way. Boss move.
✎ It's
part drama, part romantic tale with a splash of political intrigue
. OwnVoices readers say it has Bollywood vibes. To me, it's also sort of
Crazy Rich Asians
-esque as well, but with South Asians in South Asia and it's about damn time. I mean, Riva is a screenwriter for an Indian film company and was raised by a family of storytellers afterall, so it makes sense. It's a
heart-warming, bold, witty, ambitious, funny, romantic, deep, light and thought-provoking
story
.
✎ The theme of liberalization is used in various contexts from India's economic liberalization to Arzu's personal liberalization of breaking free from the shackles in the patriarchal society she lived in to live her own life by her own rules. It has big fight the patriarchy energy and we are so here for it.
✎ As Arzu works her behind off to make a name for herself in a tough business she's passionate about without the help of her newspaper mogul father and finding self-discovery and independence, she goes through character growth throughout the novel. Y'all know we stan growth in this kingdom. She knows her self-worth and goes after what she wants.
✎ The climax had complexities to it (or it did to me imo), but it was interesting to say the least and probably another one of the best aspects of the story.
✎ The writing. I don't know how to explain it but Riva Razdan's storytelling was fresh, flamboyant and bold at the same time that is not only wonderfully written, but also the perfect way to tell Arzu's story.
Tropes / Themes
☾ Coming of age
☾ Self-discovery
☾ Political intrigue
☾ Family dynamic
☾ Female empowerment
☾ Romance
☾ Character growth
☾ Friendships
☾ Fight the patriarchy
☾ Intersectional feminism
Rep
☀ Indian MC + characters
☀ Indian American characters
☀ Indian author
Content / Trigger Warnings
➤ Misogyny/sexism
Meet Riva Razdan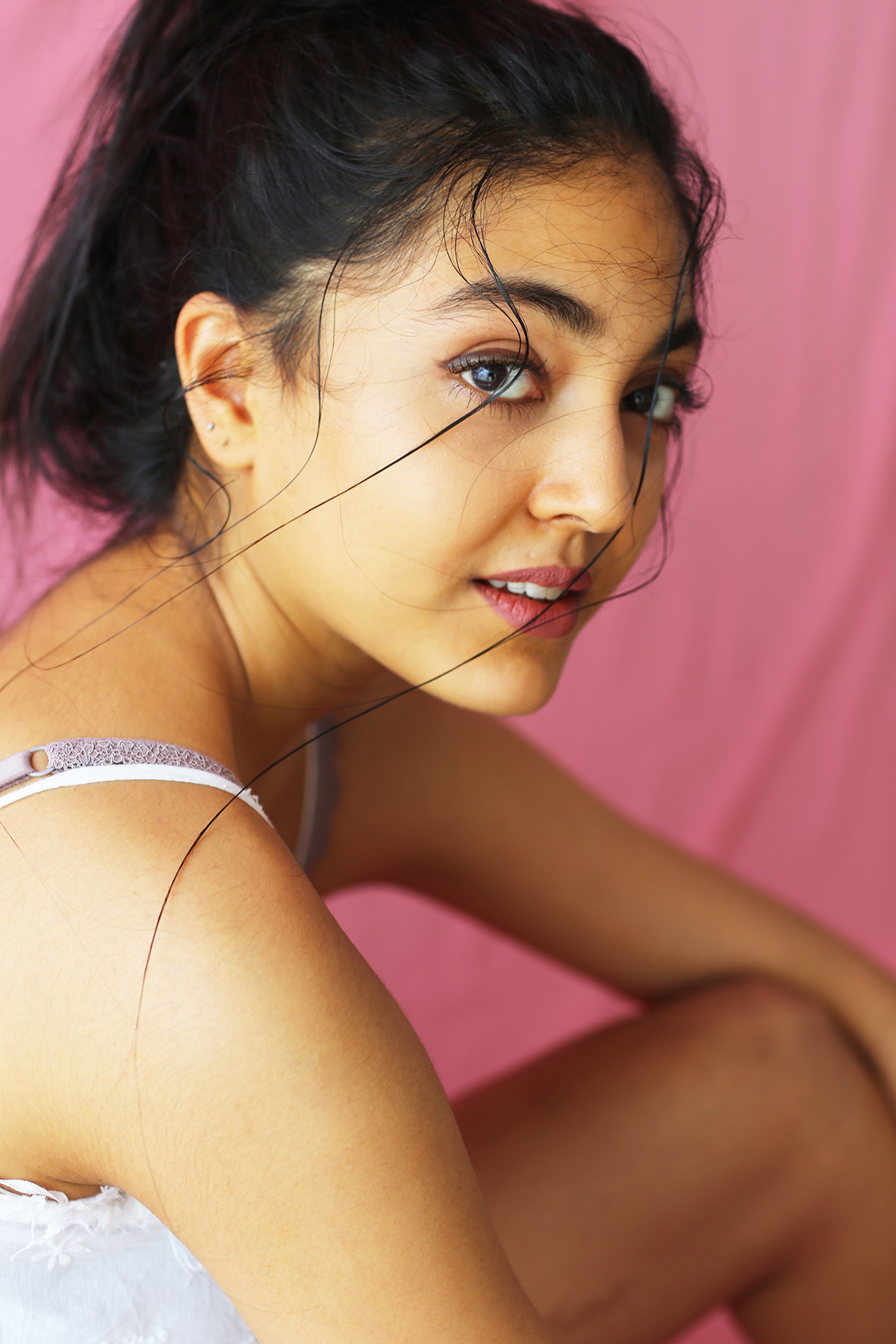 Riva Razdan is an author based in Mumbai. She is also a screenwriter for Anil Kapoor Films and Saffron Films. As a writer, she is determined to create romantic-feminist fiction that encourages, supports and comforts young Indian women. Her work has been featured in The Hindu Business Line, Grazia India and The Telegraph. Her debut novel, Arzu, was published by Hachette India in February 2021. Her new novel, The Naani Diaries, is represented by A Suitable Agency.
Purchase Arzu
🌱 Have you read Arzu? If you've read it, what did you think of it? If not, does it sound like something you'd be interested in?
🌱 How do you feel about books set in the 1990s (I feel old lol)?
Stop Asian hate in the U.S. and around the world by contacting elected officials,
donating
, signing petitions,
volunteering
,
attending bystander intervention trainings
, supporting Asian businesses/creators,
reporting anti-Asian hate crimes
near you, and more:
Stop AAPI Hate
,
Stop Asian Hate carrd
,
Anti-Asian Violence Resources carrd
,
Asian American Commission
,
Asian American Advocacy Fund
,
Asian Mental Health Collective
, and this comprehensive list of
Asian-led orgs and resources via NYMag
. More resources in the sidebar as well. ➔
India is going through a devastating second wave of covid cases and are in search of oxygen supplies and more, so please consider
donating to India Covid Emergency via CARE.org
,
UNICEF
,
Mutual Aid India
,
Give India
,
Global Giving
,
Just Giving
,
trans Indian Covid Relief GoFundMe
,
Queer relief via Pink List India
, bid on
bookish auction goodies with Books For Hope
, and utilize
this comprehensive resource of more ways to help
.