From the NYT Bestselling The Dark Elements series by Jennifer L. Armentrout, comes a spinoff series called telling the story of Zane from TDE series and an entirely new character, Trinity Marrow, on their journey of self-discovery, secrets, and love in The Harbinger series.
Young Adult Paranormal Fantasy
June 11, 2019 from Inkyard Press
Eighteen-year-old Trinity Marrow may be going blind, but she can see and communicate with ghosts and spirits. Her unique gift is part of a secret so dangerous that she's been in hiding for years in an isolated compound fiercely guarded by Wardens—gargoyle shape-shifters who protect humankind from demons. If the demons discover the truth about Trinity, they'll devour her, flesh and bone, to enhance their own powers.




When Wardens from another clan arrive with disturbing reports that something out there is killing both demons and Wardens, Trinity's safe world implodes. Not the least because one of the outsiders is the most annoying and fascinating person she's ever met. Zayne has secrets of his own that will upend her world yet again—but working together becomes imperative once demons breach the compound and Trinity's secret comes to light. To save her family and maybe the world, she'll have to put her trust in Zayne. But all bets are off as a supernatural war is unleashed…
Setting + Places
West Virginia, US
Creatures
ϟ Warden (Gargoyles)
ϟ Demons
ϟ Witches
ϟ Nephilim
ϟ Angels
ϟ Lilin
ϟ Wraiths
ϟ Ghosts
ϟ Imps
ϟ Familiars
ϟ Hellion
ϟ Shadow people
Tropes / Themes
☾ The chosen one
☾ Destined soulmates
☾ Hate to love
☾ Slow burn romance
☾ Sexual tension
☾ Angst
Rep
☀ #ownvoices Disabled MC (Retinitis Pigmentosa)
Content / Trigger Warnings
➤ Violence
➤ Gore
➤ Character death
Retinitis Pigmentosa
Like the main character, Trinity, author Jennifer L. Armentrout also has a rare genetic disorder of the eyes called Retinitis Pigmentosa (RP). She shares experiences of what it's like to live with RP through Trinity without having it hinder her abilities or self in anyway nor does it romanticize it either, which is very much appreciated.
Retinitis pigmentosa (RP) is a group of rare, genetic disorders that involve a breakdown and loss of cells in the retina — which is the light sensitive tissue that lines the back of the eye. Common symptoms include difficulty seeing at night and a loss of side (peripheral) vision. [source]
Retinitis Pigmentosa Symptoms
Loss of night vision. Night blindness is when you cannot see anything in the dark. Your vision may be normal during the day. As you start losing night vision, it takes longer to adjust to darkness. You may stumble over objects or have trouble driving at dusk and at night. You might also find it hard to see in movie theaters or other dim rooms.




Gradual loss of peripheral (side) vision. This is known as "tunnel vision." You may find you bump into things as you move around. This is because you are not able to see objects below and around you.




Loss of central vision. Some people also have problems with central vision. This can make it hard to do detailed tasks such as reading or threading a needle.




Problems with color vision. Some people may also have trouble seeing different colors. [

source

]
Can Retinitis Pigmentosa Be Treated?
There is no single treatment for RP because there are over 100 genes that cause it. One type of RP, caused by problems with a gene called RPE65, can be treated.




Because RP is a genetic disease, you and your ophthalmologist should talk about genetic testing for you.




Researchers are testing possible new RP treatments. This includes clinical trials for a type of RP called X-linked retinitis pigmentosa. To learn more about clinical trials and if you might be able to participate, talk with your ophthalmologist. [

source

]
Favorite Quotes
Fear could be useful. It could hone the senses, but it could also overwhelm.
--Jennifer L. Armentrout,
Storm and Fury
"Just because we are told something is right doesn't mean it is."
--Jennifer L. Armentrout,
Storm and Fury
"Look, I really don't need you passing out or dying from trying to do surgery on yourself. So, stop acting like a stupid alpha male and let me help you."
His back tensed and then he looked over his shoulder at me. "Did you just call me a stupid alpha male?"
"Yes. I did."
--Jennifer L. Armentrout,
Storm and Fury
"It's a beautiful night." He lifted his gaze. "Clear skies and all the stars."
Following his gaze, I squinted and was able to see the faint twinkles. I knew they were brighter to him and he could probably see a lot more. I could see...four. I closed my right eye. Correction. I could see three. My shoulders tightened.
"It is," I murmured, pushing away the oppressive feeling of finality.
"And you...you look like a goddess, Trinity. Beautiful."
--Jennifer L. Armentrout,
Storm and Fury
"I'm not going to let you die, Zayne. You annoy me too much for me to let you die."
A huffing, pained laugh came from him. "That doesn't...make any sense."
"It makes complete sense," I told him.
--Jennifer L. Armentrout,
Storm and Fury
"I feel it," he said, keeping my hand to his chest. "I feel you, but I've felt something since the first time I met you. Like I've always known you."
--Jennifer L. Armentrout,
Storm and Fury
Meet Jennifer L. Armentrout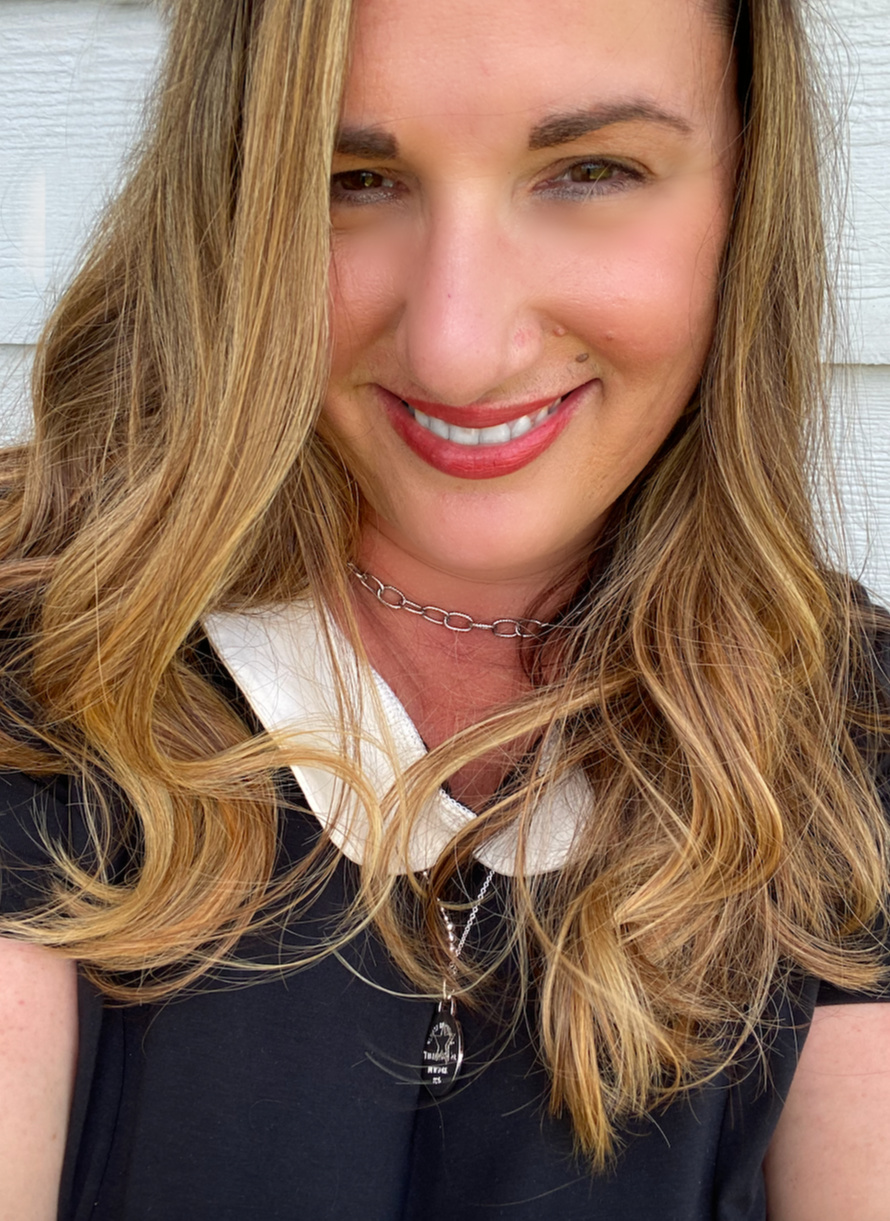 # 1 New York Times and # 1 International Bestselling author Jennifer lives in Charles Town, West Virginia. All the rumors you've heard about her state aren't true. When she's not hard at work writing. she spends her time reading, watching really bad zombie movies, pretending to write, hanging out with her husband and her Jack Russell Loki. In early 2015, Jennifer was diagnosed with retinitis pigmentosa, a group of rare genetic disorders that involve a breakdown and death of cells in the retina, eventually resulting in loss of vision, among other complications. Due to this diagnosis, educating people on the varying degrees of blindness has become of passion of hers, right alongside writing, which she plans to do as long as she can.
Her dreams of becoming an author started in algebra class, where she spent most of her time writing short stories….which explains her dismal grades in math. Jennifer writes young adult paranormal, science fiction, fantasy, and contemporary romance. She is published with Tor, HarperCollins Avon and William Morrow, Entangled Teen and Brazen, Disney/Hyperion and Harlequin Teen. Her Wicked Series has been optioned by PassionFlix. Jennifer has won numerous awards, including the 2013 Reviewers Choice Award for Wait for You, the 2015 Editor's Pick for Fall With Me, and the 2014/2015 Moerser-Jugendbuch- Jury award for Obsidian. Her young adult romantic suspense novel DON'T LOOK BACK was a 2014 nominated Best in Young Adult Fiction by YALSA. Her adult romantic suspense novel TILL DEATH was a Amazon Editor's Pick and iBook Book of the Month. Her young adult contemporary THE PROBLEM WITH FOREVER is a 2017 RITA Award Winner in Young Adult Fiction. She also writes Adult and New Adult contemporary and paranormal romance under the name J. Lynn. She is published by Entangled Brazen and HarperCollins.
She is the owner of ApollyCon and The Origin Event, the successful annual events that features over hundred bestselling authors in Young Adult, New Adult, and Adult Fiction, panels, parties, and more.
Purchase Storm and Fury