♥ watch, read & listen a weekly feature where we share and recommend
our current movie, book and music obsessions to you every monday. ♥
Watch: Captain Phillips
Captain Phillips is a multi-layered examination of the 2009 hijacking of the U.S. container ship Maersk Alabama by a crew of Somali pirates. It is - through director Paul Greengrass's distinctive lens - simultaneously a pulse-pounding thriller, and a complex portrait of the myriad effects of globalization. The film focuses on the relationship between the Alabama's commanding officer, Captain Richard Phillips (two time Academy Award®-winner Tom Hanks), and the Somali pirate captain, Muse (Barkhad Abdi), who takes him hostage. Phillips and Muse are set on an unstoppable collision course when Muse and his crew target Phillips' unarmed ship; in the ensuing standoff, 145 miles off the Somali coast, both men will find themselves at the mercy of forces beyond their control. Directed by Paul Greengrass. Screenplay by Billy Ray. Based on a novel by Richard Phillips.
IMDB Rating: 8.1/10
Read: On the Jellicoe Road by Melina Marchetta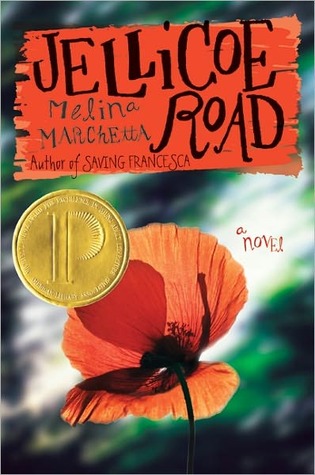 I'm dreaming of the boy in the tree. I tell him stories. About the Jellicoe School and the Townies and the Cadets from a school in Sydney. I tell him about the war between us for territory. And I tell him about Hannah, who lives in the unfinished house by the river. Hannah, who is too young to be hiding away from the world. Hannah, who found me on the Jellicoe Road six years ago.
Taylor is leader of the boarders at the Jellicoe School. She has to keep the upper hand in the territory wars and deal with Jonah Griggs—the enigmatic leader of the cadets, and someone she thought she would never see again.
And now Hannah, the person Taylor had come to rely on, has disappeared. Taylor's only clue is a manuscript about five kids who lived in Jellicoe eighteen years ago. She needs to find out more, but this means confronting her own story, making sense of her strange, recurring dream, and finding her mother—who abandoned her on the Jellicoe Road.
The moving, joyous and brilliantly compelling new novel from the best-selling, multi-award-winning author of Looking for Alibrandi and Saving Francesca.
Listen: Night Time, My Time // Sky Ferreira